We are preparing our offers at the best price for you. Book at the guaranteed best price !
Our Apartments in Trier
A new, classified and generous holiday-apartment-house is waiting for you with a good-feel-character in a modern atmosphere, nearby the city-center of Trier, the oldest city of Germany.
Rent a bicycle for your City Trip / Highspeed WIFI free ! Please contact us.
The Apartments
Loft " Atrium"
Unsere neue Loft bietet genügend Raum für Ihre Individualität. Eine neue Wohnwelt für entspannte Urlaustage – sind Sie Musikliebhaber, Genießer? Lieben Sie Design, die Gemütlichkeit oder moderne Ambiente? Dieses Haus trägt unsere persönliche Handschrift und ist mit Leidenschaft und Liebe zum Detail entstanden.
Liebenswerte Spleens gemixt mit hochwertiger Technik prägen unser neues "Atrium"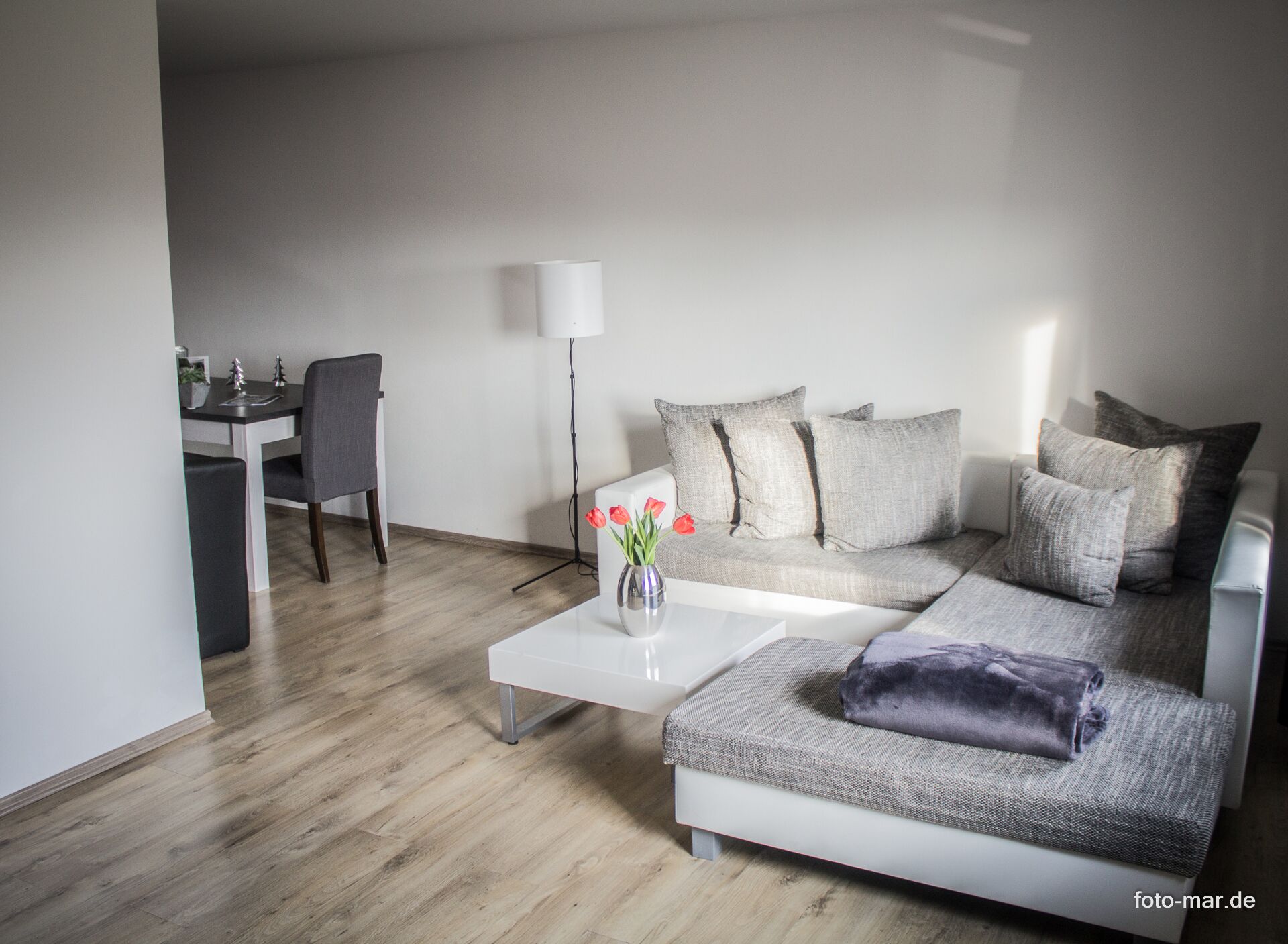 Studio "MAX" ****
65 m² divided on 2 floors, boxspringbed, desk, modern large kitchen with cooking island and a large table for 8 persons, living area, new modern bathroom, WIFI and flat screen TV
Appartement "FRANZ"
Comfortable Boxspringbeds to make you feel right, 35 m², modern bathroom, kitchen with cooking island, flat screen TV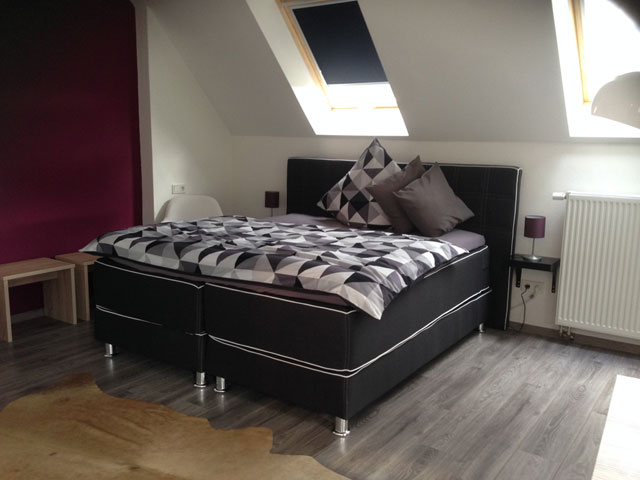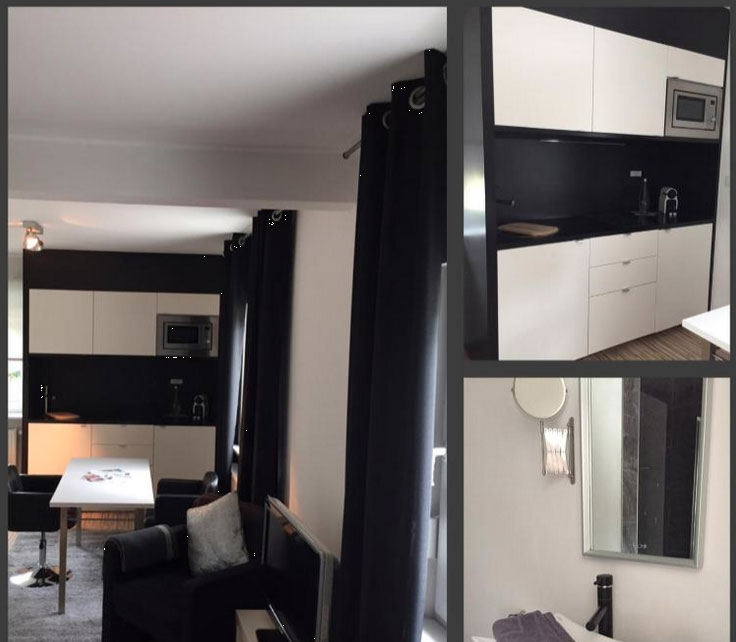 Appartement "CAMINO"
32 m², stylish kitchen, bathroom and flat screen TV
Appartement "VITA"
our new one !!! Young and flashy
35 m², won terrace with lounge set, own entrance, bathroom, modern kitchen, flat screen TV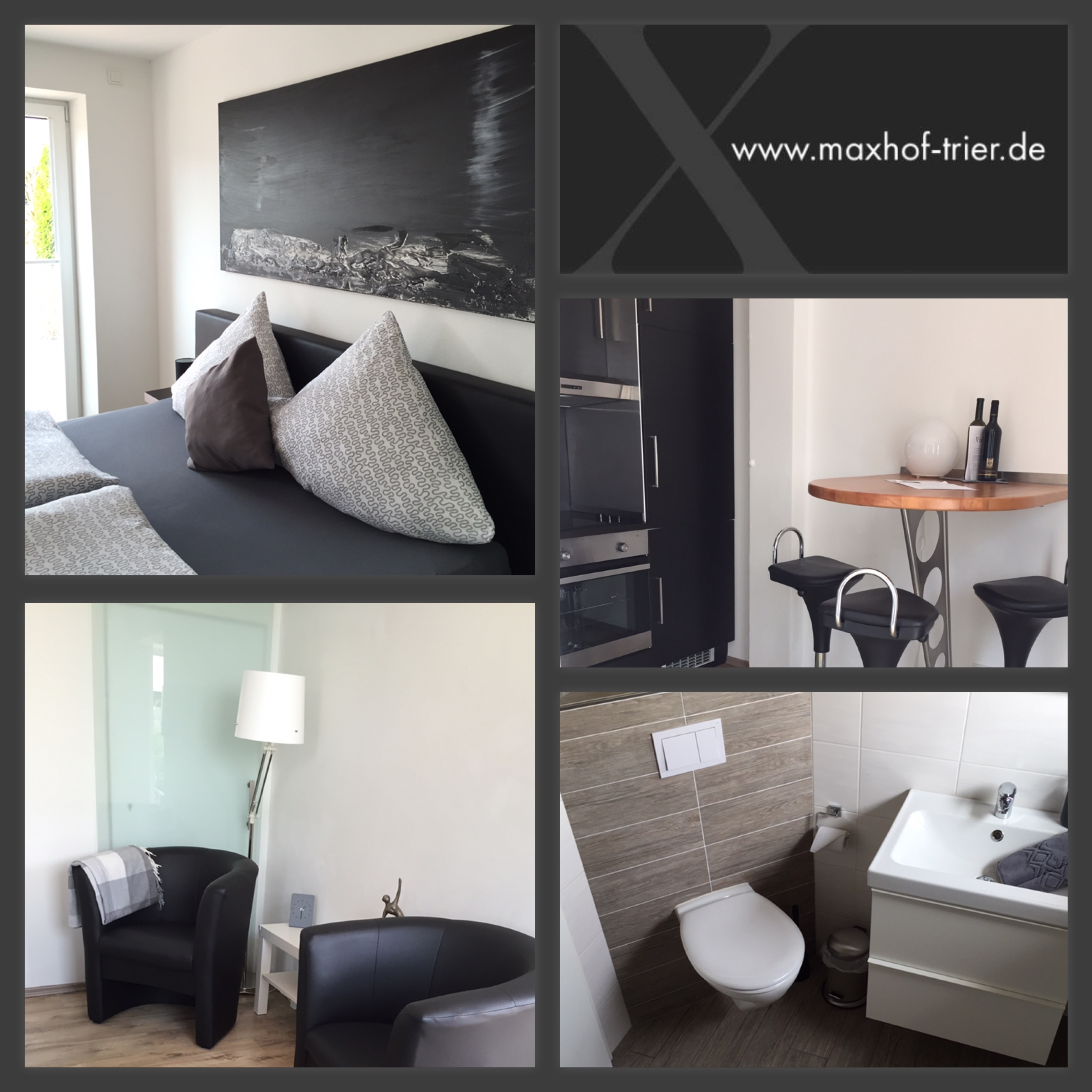 Price season 2021
Studio "MAX" Superior
Price per night from 83 €
Price per week from 570 €
(Price with 2 persons per night/ depending on season. Max. 3 adults)
Appartement "FRANZ"
Price per night from 69 €
Appartement "CAMINO"
Price per night from 73 €


Appartement "VITA"
Price per night from 73 €


LOFT " ATRIUM" SUPERIOR ****
95 € per Night

extra 3,5% Citytax all Price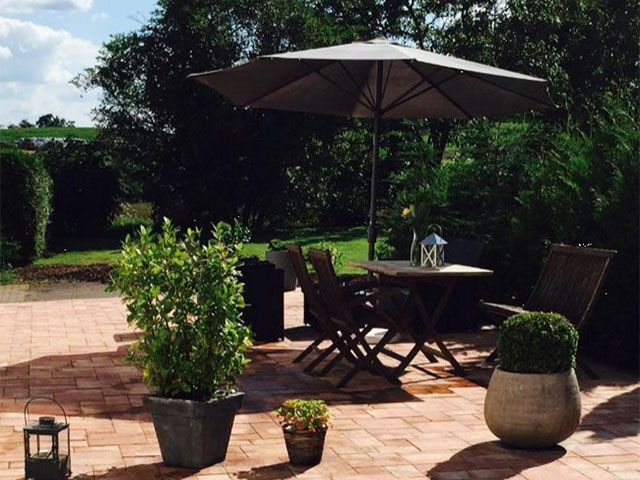 Our house is situates about 7 kilometers from the center of Trier up north in the near vicinity of woods with view at the Mosel. Public transport like the bus and the train will take you to the center of Trier in just a few minutes as well as to Luxemburg and the rural area of the Eifel region.
On foot you can achieve the beautiful Mosel villages with its inviting wine cellars and good restaurants.
The "Moselradweg", the bicycle path along the Mosel, you can reach in just a few minutes. This path will take you to Trier, Luxemburg, France or in the direction of Koblenz. Also the bicycle paths Ruwertalradweg and Kyllradweg are nearby.
Gastronomy and shopping possibilities are in the near vicinity.
Nordic walking, walking and jogging, it all starts in front of the house.
Golf friends are welcome at Golfanlage Trier/Mosel. (a 10 min. drive)
Activities: swimming pool, marina, tennis, summer toboggan slide and various watersports activities as well as other activities are offered in Trier and surroundings.
We will be glad to inform you.